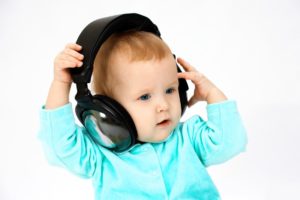 Born in 1976 of musician musiciens, Seb grew up surrounded by music in which he develops since his tendre age of youth. He was 6 years old when he began to learn music theory and performance. He takes a classical education of clarinet, instrument he will play several years.
He composes his first piece (a duett) when he was 10 years old and will continue til 18 years old. He then realised that he missed something in his manner to consider music. He understands that electronic music is the music of the future et discovers at this period the so-called "Club" music basics.
 
In 1993, he begins with sound-engineering and becomes confident with DJing and the evening animation with a great interest. By chance, he meets Arnaud during the organisation of a manifestation, and both founded MUSIC-LIVE, an animation, light and sound-engineering society, that conduced them all over France. After some years of observation, they discover the mixing technics during DJ's manifestations in discos. Thanks to their growing fame in the region, they have the opportunity to test different installations in the disco and since 1997, they have been second DJ's and light jockeys of the disco « LE TACOT'S », located in Gueugnon (71). Together, they become confident with the dancefloor and have the chance to work in cooperation with VIPs, up to 2000.
 
In October 1998, having acquired a strong experience strongly oriented on « club » music, Seb participates in a mix competition organisez by the brandmark « PIONEER ». After a selection mixtape, he is invited to the fair MIXMOVE 98 in Paris Porte de Versailles (75) ad mixes in live on the new control panel PIONEER with Roger Sanchez who came from theUS for the occasion. In june 1999, he participates in the national competition BETTER DAYS on NRJ « national channel» and is invited by DJs Bibi and Sami Dee for a live mix in their radio program in the studios of Paris. He meets there Vincent Richard and DJ Flex, who presented « EXTRAVADANCE » in the french clubs. He decided to elaborate in his region a concept of radio program concept in his region and launches still with Arnaud and Nico MUSIC LIVE MIX PARTY (MLMP) in December 1999.
 
En 2000-2001, he becomes resident of the parties NUCLEAR MIX PARTY NRJ withVincent Richard. In 2002, he participates in the detections DJ OYYO at the Club Med World in Paris (75). He is selected et flies the same year (july-august) as DJ resident House in the holiday village dedicated to clubbers between 18 and 25, then in october in the island of Djerba. He presented the party « Back from the Village » of those same villages at the Club Med World Bercy in Paris in November. He has then the opportunity to meet numerous famous and unknown DJs, he will engage with on different types of musical projects and to discover software dedicated to DJs as VIRTUALDJ development and ergonomy. In 2003, he meets a young producer from Burgundy, Jean Baptiste Fauconnier, who is completing the scenario of his first feature film « BUNKER ». Seb agrees with Jean Baptiste the composition of the original soundtape of the film.
 
At the same time, Seb is still devoted to production and to the songs remixes (see discography). He plays in a lot of french clubs and is resident & Guest DJ on FM radios and webradios.